टेक्नोलॉजी
6 Reasons why the OPPO Reno6 Pro 5G is a Videography Genius
---
reno 6 pro review
As one of the most loved brands in the world, OPPO has been a pioneer in smartphone camera technology, introducing many firsts to the world. What's even more significant is how OPPO has shaped the role that videography plays in our lives, bringing innovations that are constantly paving the way for a brilliant future of smartphone videography.
The new OPPO Reno6 Pro 5G, has taken that spirit of constant innovation a notch higher. By bringing down all limitations through tech innovations in AI, 5G, and more, the new OPPO device is helping users not just capture memories, but also share their stories with the world.
The 5G Superphone is priced at just Rs 39,990 and will be available for purchase from July 20th across Mainline Retailers and Flipkart. With Industry-leading videography innovations, exquisite design and powerful hardware performance users will be able to chart infinite possibilities for a terrific smartphone experience.
Through this article, we will explore the top reasons why you should get your hands on this new OPPO masterpiece today.
1. Industry-First Bokeh Flare Portrait Video for an unparalleled professional videography experience
With video content creation becoming the norm in the 5G era, a smartphone's videography capabilities are what will keep it ahead of the competition. OPPO understands that full well and has invested immense time and effort into creating innovations in that space. With the Reno6 Pro 5G it has raised the bar higher with Industry-first Bokeh Flare Portrait Video that helps users capture professional portrait videos. With this piece of tech, you can transform dazzling background lights into beautiful cinematic bokeh's, and help your videos stand out. The Bokeh Flare Portrait Video is available both on the rear and front cameras, which allows users to complete shooting and image processing within 10ms.
With this phone, what you see is what you get, no matter if you want to capture bokeh effects in broad daylight or the night. The plus point, the feature is not only available in video but photos as well. You will be able to use the device to easily capture professional photo portraits with its bokeh effects similar to a wide aperture DSLR camera
reno 6 pro review
Further adding to OPPO's innovative video technology on the Reno6 Pro 5G is the enhanced and Industry-leading AI Highlight Video function. The feature will enable users to capture clear, vivid, and more natural-looking videos in any lighting condition. By enabling a series of enhanced AI algorithms and software optimizations over the camera hardware the AI Highlight Video function lets users shoot bright and clear portrait videos.
2. A superior camera setup for more bright and vivid memories
The Reno6 Pro 5G is not just the master of videography but also aces the photography department. Powered by a 64MP quad-camera at the rear, a 32MP selfie camera, and a super-resolution algorithm to create photos with resolutions up to 108MP, this OPPO device is the perfect photography companion for professionals and amateurs alike. The cherry on top is Flash Snapshot which uses OPPO's exclusive Image Clear Engine and the color temperature sensor to ensure that pictures are stable and clear.
3. Industry First Reno Glow that renders supreme design aesthetics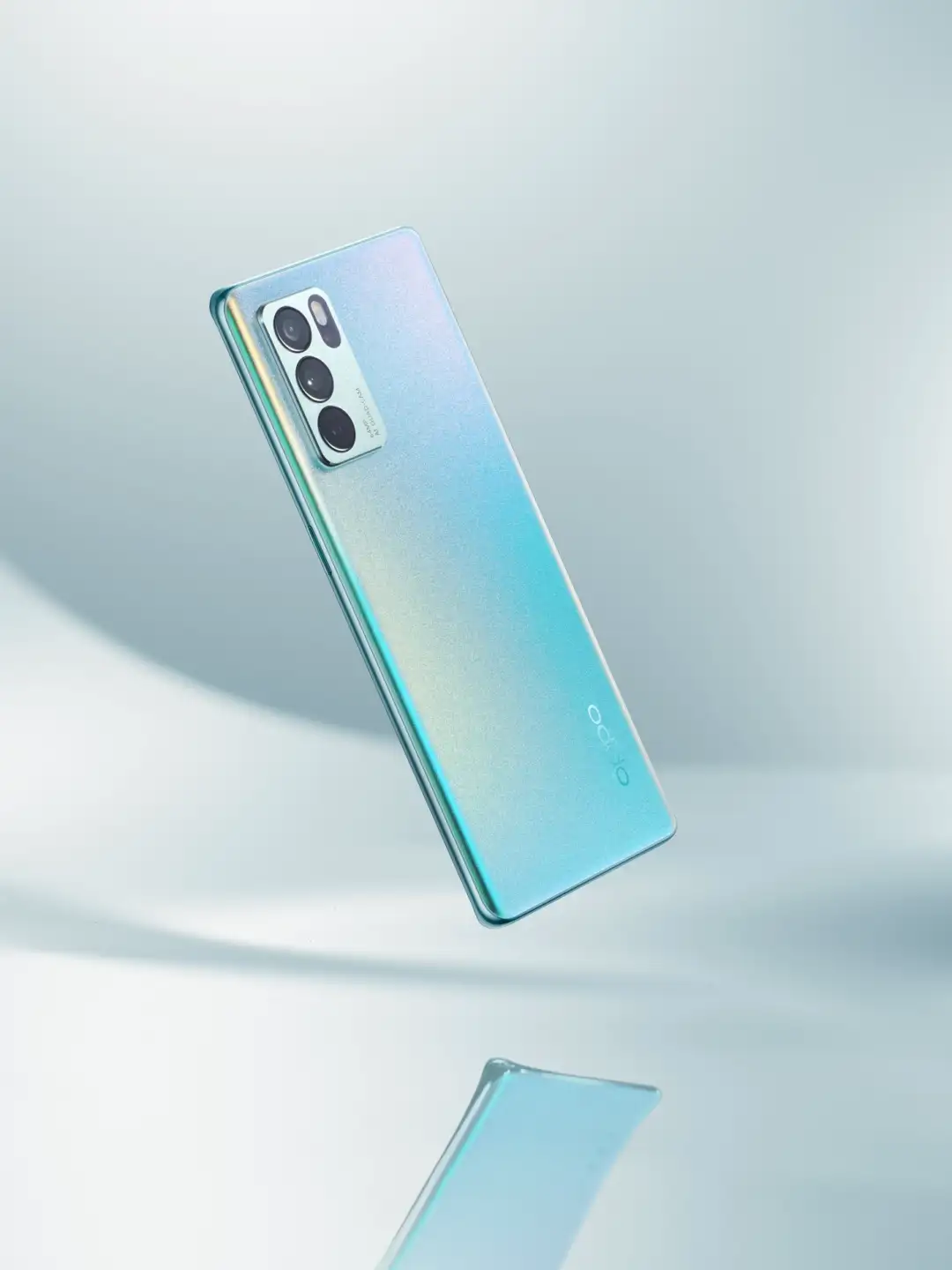 OPPO's legacy is untouchable when it comes to designing phones that are sleek, stylish, while also being extremely utilitarian. With the new Reno6 Pro 5G, OPPO has introduced an Industry-first Reno Glow design that lends an uber-chic, premium appeal to the smartphone. This Reno Glow process creates a shimmering look with a matte finish to the anti-glare glass while making it fingerprint-resistant. For this, OPPO has used crystal drilling techniques to create millions of pyramid-shaped crystal structures at a microscopic level. A patented Diamond Spectrum 5-layer technology has also been employed to reflect different colors from different viewing angles on the smartphone. Available in 'Aurora' and 'Stellar Black' colors, the Reno6 Pro 5G is truly a beauty to behold with many hues of color iridescent from the design.
Add to that the device has a thickness of just 7.6mm and a 177gm lightweight body, with 3D curved edges for the ultimate premium experience. Despite a 4500 mAh battery and prolonged usage one does not feel tired after holding the phone for a long time.
4. Powerful performance and productivity for a next-level user experience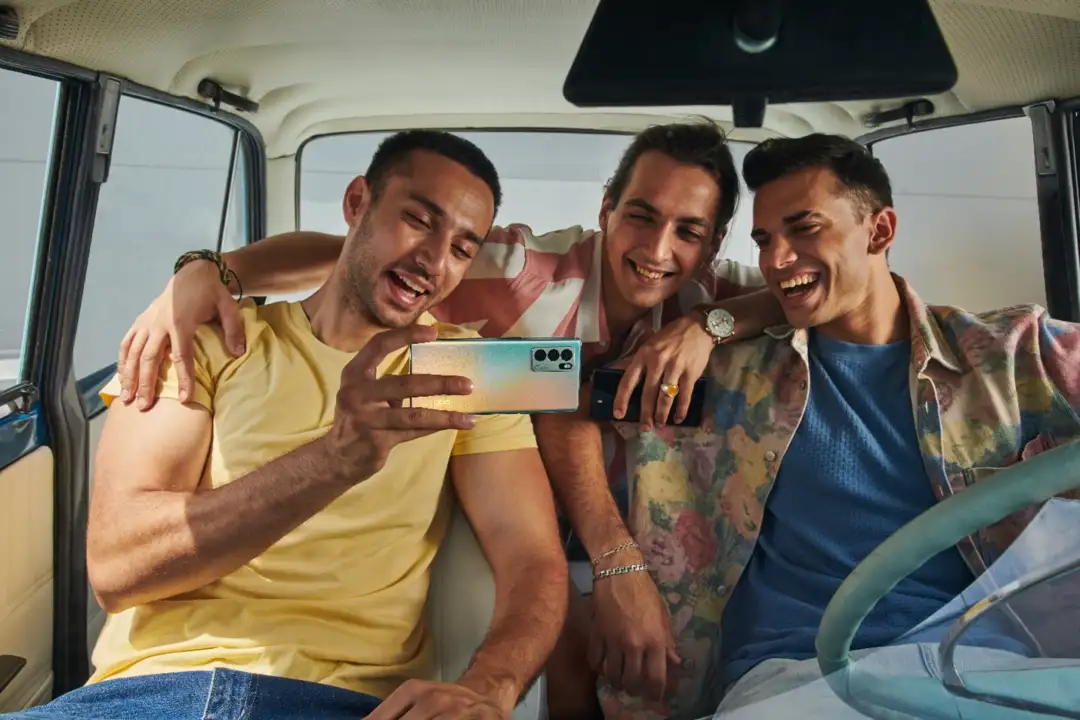 The Reno6 Pro 5G promises a powerful combination of hardware and software performance, thanks to MediaTek's latest flagship-level SoC, the Dimensity 1200, which is at the heart of this new OPPO device. Built on the 6nm process, this chipset is supremely fast, thus providing an advanced, lag-free experience. This is especially beneficial for gamers who will also get 12 GB RAM + 256 GB ROM, and OPPO's self-developed RAM Expansion Technology through which users can choose to convert available ROM to virtual RAM for smoother usage. Its powerful hardware performance, combined with supper efficient Android base Mobile UI of ColorOS11.3. The OS is easy to use, gives users improved productivity, and makes you feel more in control of your device with features like freeform Screenshot, Three-finger Translate with Google Lens, and O Relax. All these make the Reno6 Pro 5G a more power-efficient device for uninterrupted and smooth gameplay and improved productivity.
Oppo reno 6 pro price specifications review
5. Super 5G phone with super battery and charging capabilities
With a phone this powerful, you might wonder if its battery is capable of handling all these tasks with ease. Well, with OPPO, that is never a question, thanks to its years of R&D efforts in developing industry-leading charging technologies. In fact, as per a recent survey done by CMR, OPPO stands at the No. 1 position when it comes to its Battery Charging Technology. The Reno6 Pro 5G, not only gives you a long-lasting 4500 mAh battery, but also a mighty 65W SuperVOOC 2.0 superfast charging support. The phone charges to 100% in about 31 minutes. Not just that – 5 minutes of charging is enough to give you 4 hours of video playback. Say bye-bye to your charging woes!
6. Superior display that will surpasss your imagination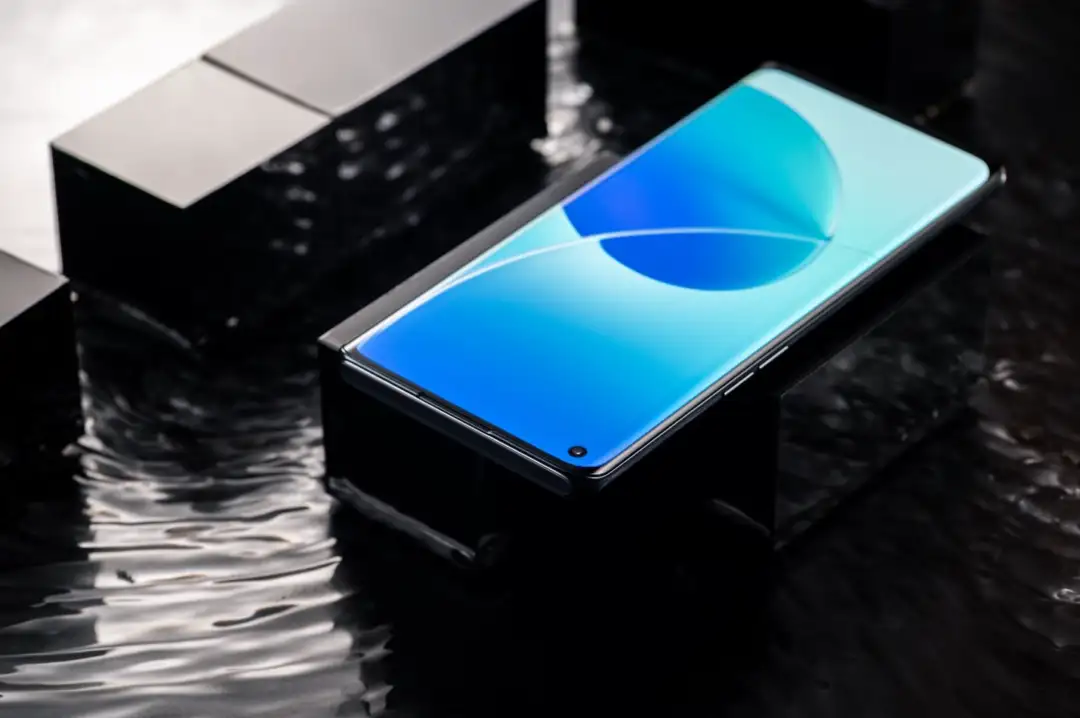 The Reno6 Pro 5G leads the display department as well, thanks to its gorgeous 6.5-inch 3D curved display. Add to that a 90Hz refresh rate and 180 Hz touch sampling rate, and you have a device that promises a smooth and immersive display experience like never before. For gamers, this is especially great news because these features promise a lag-free and immersive gaming experience. And for those who love watching their content on their mobile screens, the Reno6 Pro 5G also comes with a Netflix HD certification, and Amazon Prime HD and HDR certifications, so you can enjoy your favorite movies and videos in high quality.
A must-buy device in the 5G, video-centric era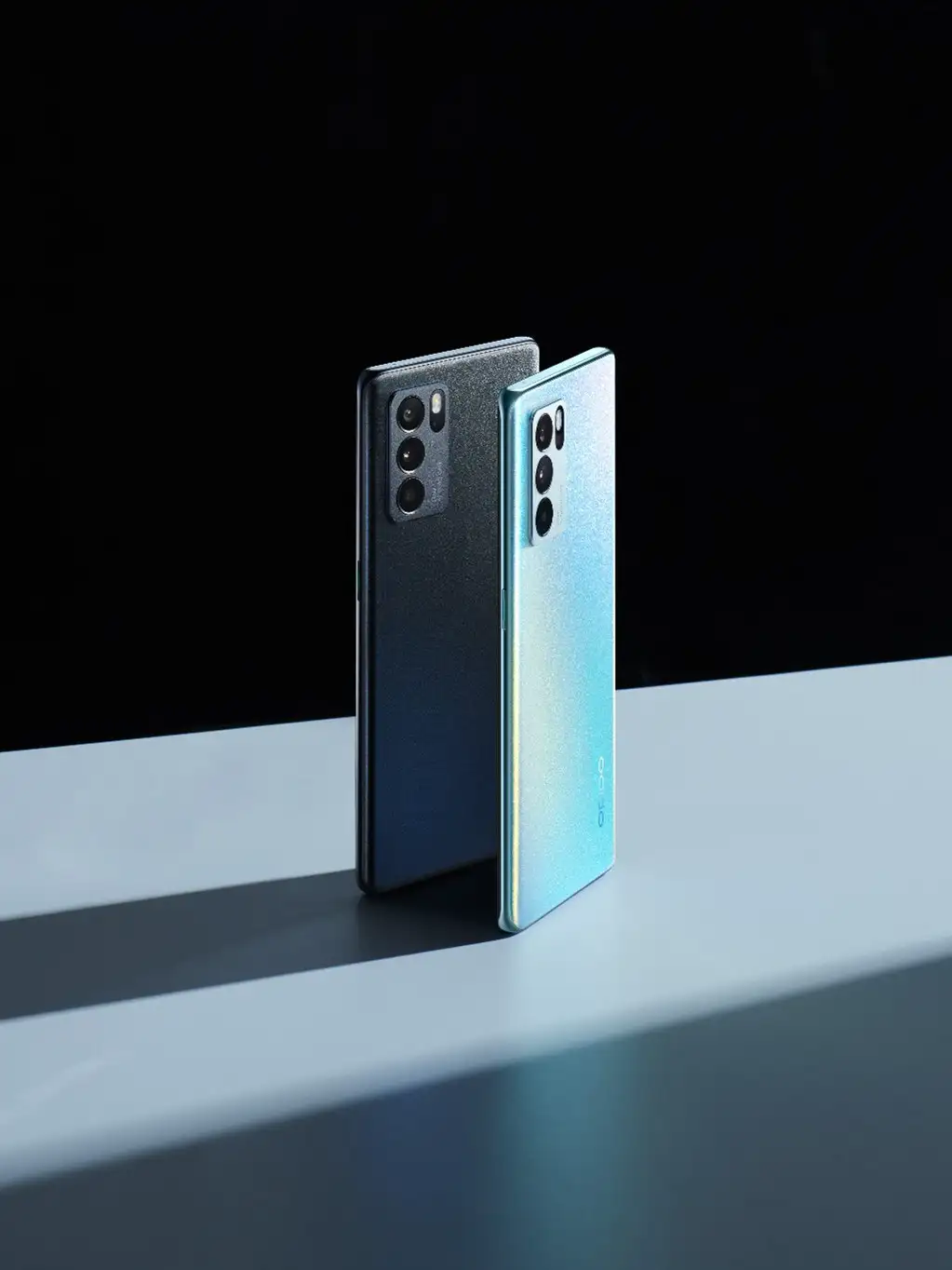 With OPPO, nothing is ever impossible – not even achieving professional-level perfection in videography. The OPPO Reno6 Pro 5G encompasses everything that you could ever want from a videography companion. With industry-leading imaging qualities, a design that will turn heads everywhere, and power-packed performance, OPPO has ensured that you will be compelled to buy the new Reno6 Pro 5G. It truly deserves all the applause for its marvellous innovations.

The new OPPO smartphone will be available for sale starting July 20th across Mainline Retailers and Flipkart.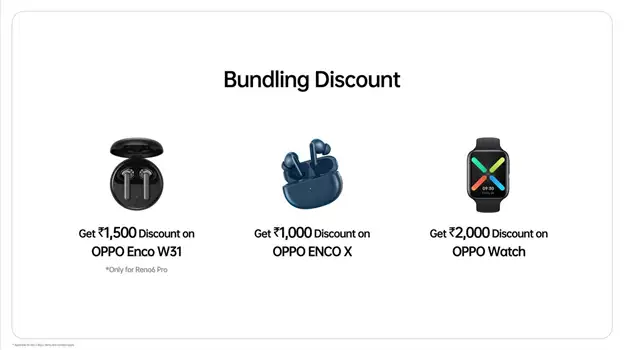 Alongside the Reno6 Pro 5G OPPO has also announced the launch on new Blue Color variant of Enco X. This goes on to show OPPO's commitment to promote an integrated ecosystem of smart phones with IoT products. There will be a price drop of Rs 1000 for EncoX and the device will be available for a price of just Rs 8990 for 7 days staring 14th July.
Not just that there will also be a price drop of Rs 2000 on OPPO Watch with the 46mm available for Rs 17990 and 41mm watch available for Rs 12990 for 7 days staring 14th July.
Oppo reno 6 pro price specifications review
OPPO Enco W31 will be also we available at a special price of INR 1999 in a bundle offer when you buy the Reno6 Pro 5G
Go checkout these devices and amazing offers today